Join Jess Pillmore of Creatively Independent for this weekend intensive and devise your way to:
deeper artistic intention
more authentic creative identity
fuller emotional intelligence
work that sings from your soul
This is not your everyday devising workshop! You'll come away with tools for devising in the creative process, yes; but Jess will also help you tap your inner wisdom about yourself, your art, your identity, and owning it all in a big and brave way.
In order to inspire, replenish, and maintain the high level of artistry and activism you desire, you must own what makes you unique.
August 18-19, 2018
11am-5pm
Artistic Conspiracy
2251 W North Avenue
$200 Early Bird registration through August 8
(full price of $250 begins August 9)
Play isn't extra; it's essential to remain curious and explore the unknown! This evolutionary tool—where curiosity's king and the impossible's possible—turns rehearsals, creation, and even the daily hustle into playgrounds of possibilities. In combination, play and devising are game-changers towards artfully crafting your process both in art and in your career.
In this two-day intensive, you will:
Tap into your natural instincts of play in order to activate buoyancy, resilience, and divergent thinking in your creative work and the logistics of your artistic career
Expand your storytelling potential—as a performer, writer, director, or choreographer—by accessing the universal language and structures of play
Exercise mindfulness in your process with self-observation and ways to access personal flow
Dive into your artistic identity to take the fear and confusion out of networking, marketing, and creating; making them a truly fun and unique experience instead
Harness the power of intentionality by flipping expectations (straight-jackets based in past information) into motivating possibilities (forward-leaning, horizon focused objectives)
Unpack game structures as a rich resource for character studies, anthropological insight, and relationship/scene dynamics
Experience the truth that work and play can be harmonious—the opposite of play isn't work, it's depression
Creatively Independent's holistic approach enables our intensives to actively challenge a wide range of experiences from emerging to professional artist. Each workshop is a laughter-evoking, sweat-filled rollercoaster using physical theatre and dance techniques as metaphors to build resiliency, effort levels, and creative potential in your life/art/career.
Workshop FAQs
There are kids in these pictures. Is this for kids (or for people who work with kids)?
This is about rediscovering your inner kid! We're all born with a creative genius potential that gets stomped down by the "realities" of being an adult, but this workshop will help you tap back into that wisdom of youth. That being said—if you work with children (or are a parent), you'll definitely discover tools in this workshop that will enrich your connection with kids and expand the ways you engage them.
I don't have any experience with devised work, will I get anything out of this?
Absolutely! We'll be accessing possibilities deep within you, the things which allow you to create what no one else can. This means discoveries are available to the unpracticed maker, as well as richly applicable to seasoned professionals. No matter what your level of experience with devised work, this workshop will give you a deeper sense of self and allow you to claim (or reclaim) your voice and vision in whatever type of work you're doing.
I already have a ton of experience with devised work, will I get anything out of this?
Most definitely – see the answer to the previous question!
I'm not really a deviser at all, would I get anything out of this?
Yes! This process is more about play and identity and digging deep to discover your best process and product. It's not just for traditional devised work and not just for actors or directors—playwrights and designers will get just as much out of the weekend. It's not even necessarily specific to theatre—the process can also be incredibly effective for artists in dance, writing, and arts education. Whatever your specialty, you'll find the weekend challenging to all levels from emerging to professional… because the work/play is about you in this moment!
I'm only available for one of the two days, is there an option to attend just one day or the other?
The workshop is cumulative in nature and will build upon itself all weekend, so priority must be given to those who can attend the entire time. That being said, we'll take a waiting list for people who can only attend Saturday (attending Sunday only is not a viable option). Those on the wait list will be contacted a couple days before the workshop and allowed a Saturday-only spot at a reduced price if space allows. If you're interested in this option, please contact us.
About Jess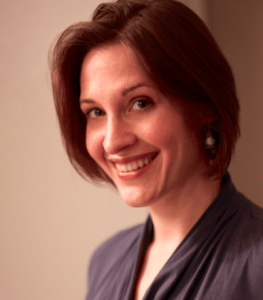 JESS PILLMORE, Creatively Independent's founder and horizon activator, will "rearrange your brain". For over twenty years, she's encouraged self-efficacy through the arts as a guest artist, director/choreographer, singer/songwriter, sustainable artistry coach, and published author for HowlRound and Psychology Today. Her first book "Creatively Independent" was supported by international best-seller Seth Godin. Jess's next book "Creative Ownership: A Devised Adventure with Shakespeare" (Spring 2019 release) is a mindful, play-filled, holistic approach to Shakespeare engaging identity, intention, and impact for students, artists, and educators.CURRENT PROJECTS: writing/workshopping "A Fire Just Waiting" featuring Ani DiFranco's music and an educational script series facilitating interdisciplinary devising.
SAMPLE CLIENTS: Brown/Trinity, NYU/Tisch, BU, Interlochen, LSU, UVA, Idyllwild, Ole Miss, TCG, SETC. TRAINING: MFA Interdisciplinary Arts (Goddard), BA Theatre (FSU)

Register Now
August 18-19, 2018
11am-5pm
Artistic Conspiracy
2251 W North Avenue
$200 Early Bird registration through August 8
(full price of $250 begins August 9)
REGISTRATION IS NOW CLOSED FOR THIS WORKSHOP!